5/3 Bank - Beyond Numbers
Most people measure wealth in dollar amounts.
The commas between those sums also tell us a lot about a person's net worth: two commas: millionaire. Three commas: billionaire. But we wanted 5/3 Bank to do something different. Because a curious banker should understand that family, passions and legacy are as important to the management of wealth as numbers.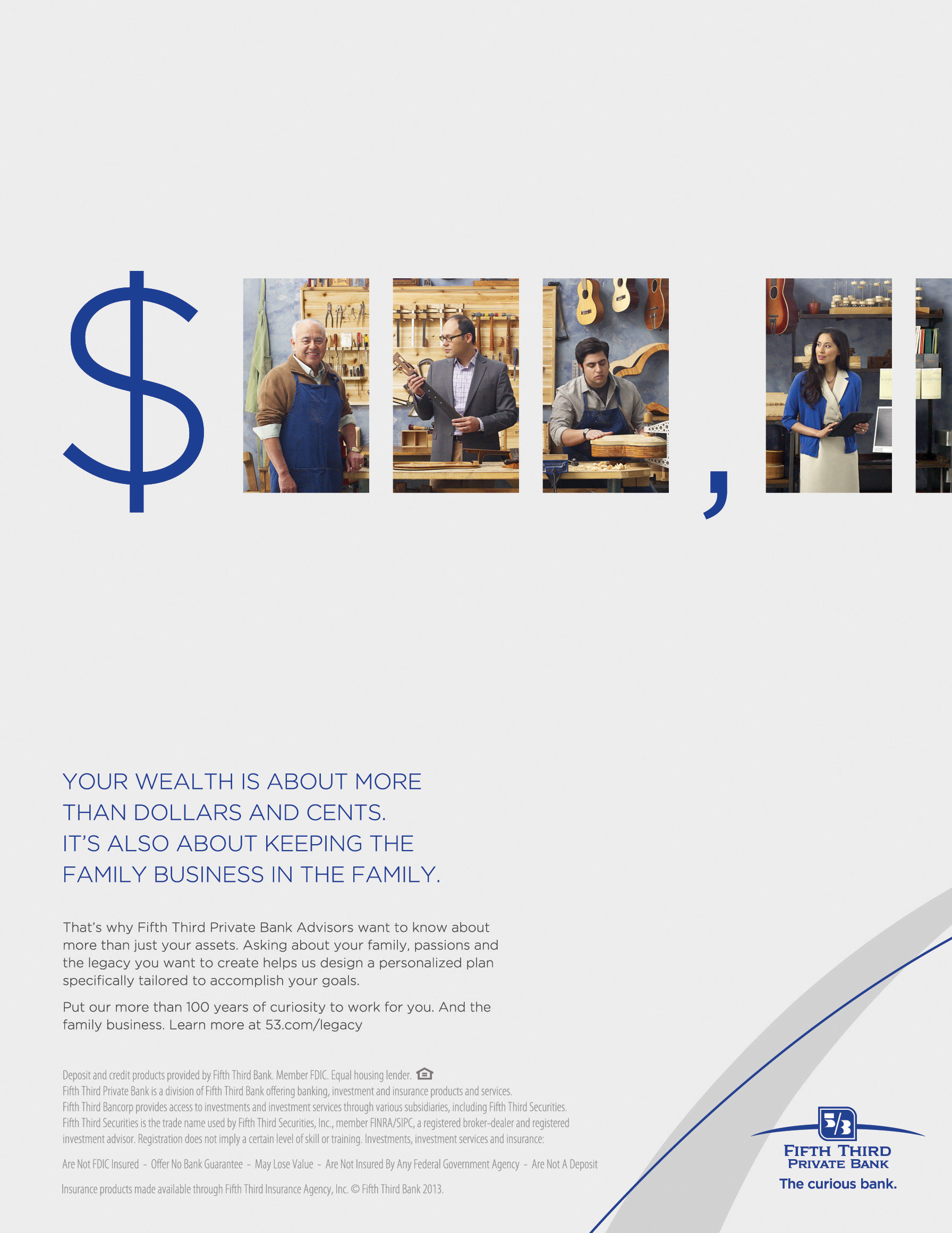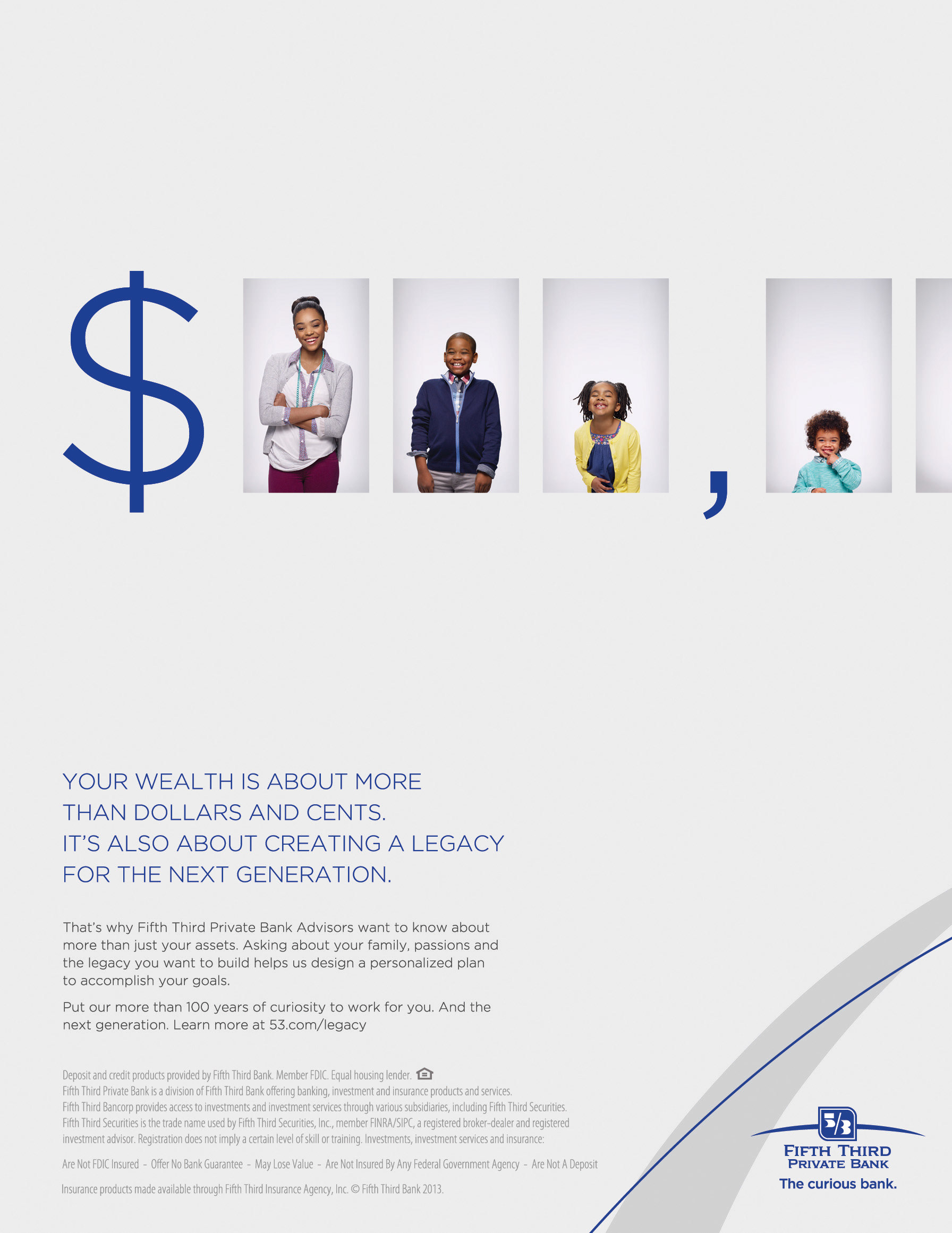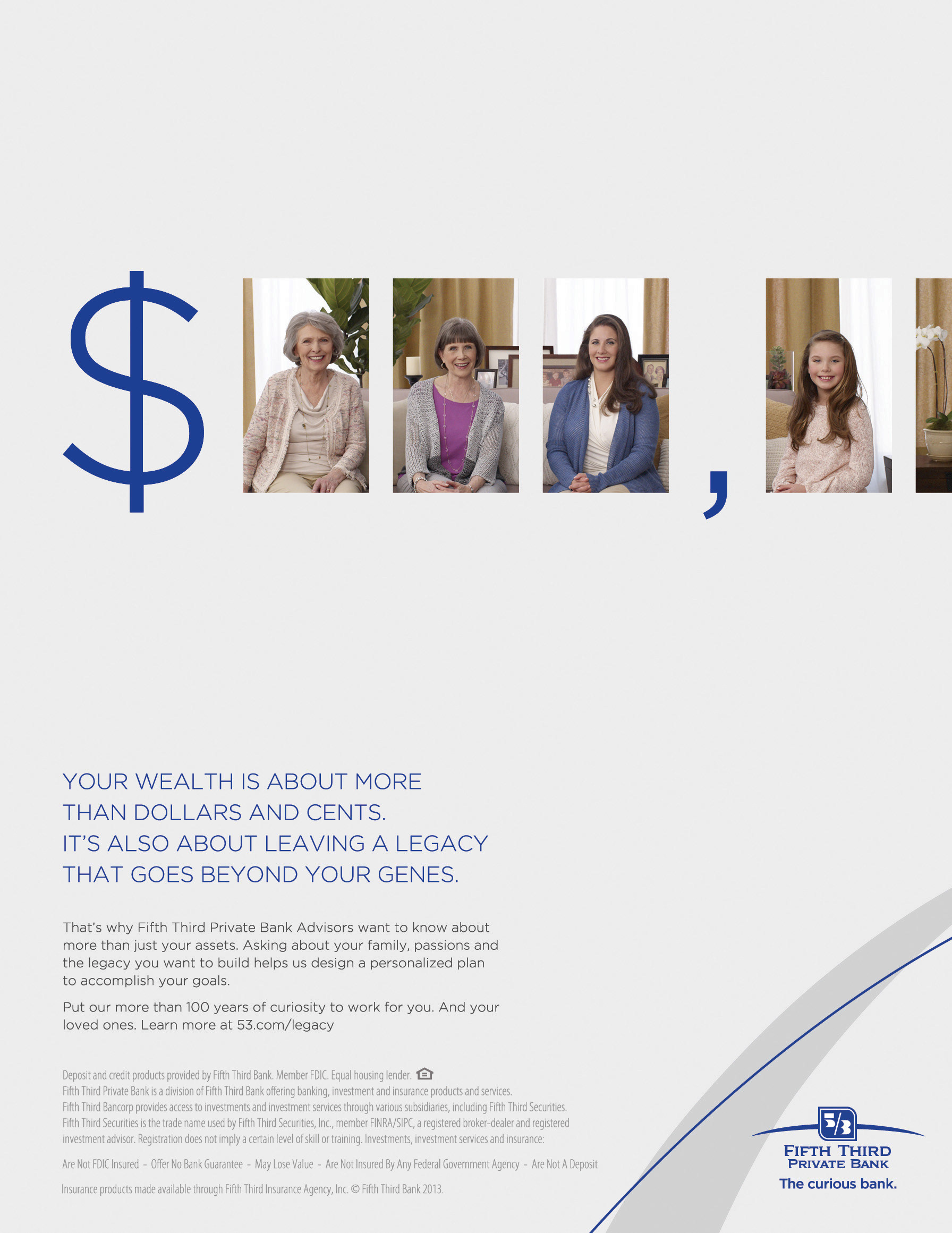 Executive Creative Director:

Dave Loew & Jon Wyville
Art Director:

 Francisco Arranz


Copywriter:

 Luna Hurtado


Agency:

 Leo Burnett Chicago


Photo:

 Andy Reynolds